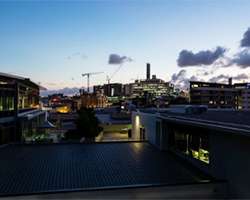 Dukinfield St, Bowen Hills
Description
Just under 700m2 of CR zoned land in super convenient, elevated, inner city location.
Strategy
There are various development options including: retaining the existing house and building one more dwelling; demolishing and building townhouses; or demolishing and building units.
Purchase Price
$815,000
Client Type
Experienced investor
Anticipated Outcome / Development Costs
Client currently pursuing application for 8 units.
Twists
City views, premium location, various development options.