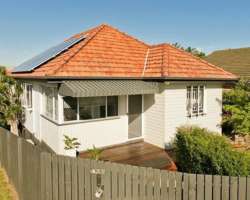 View St, Chermside
Description
Neat 3 bed, 1 bath post-war home on 400m2 corner lot with Medium Density zoning.
Strategy
Retain the existing dwelling and build 2 new dwellings fronting the side street.
Purchase Price
$525,000
Client Type
Small developer.
Anticipated Outcome / Development Costs
Approximate total project costs of $1,350,000. Anticipated total end values of $1,650,000.
Twists
Advantageous zoning, corner lot, existing house can be retain as part of the development without shifting.